MODERN INTERNATIONAL HOMES & RESORTS
The Claremont Group's expansion into international development projects has focused on areas of immense growth and opportunity; residential, hospitality, construction material manufacturing, logistics warehousing and international product representation. In these areas, our recent work has been geographically centered in the Middle East and, more specifically, in areas that have begun an intense reconstruction and foreign investment.
We believe our focus on frontier investments will fill a growing need for international expertise and investment in areas of high growth. A great deal of emphasis is placed on regions that have exhibited a track record and willingness to institutionalize strong investment laws, provide adequate security and diligently pursue a transparent economy.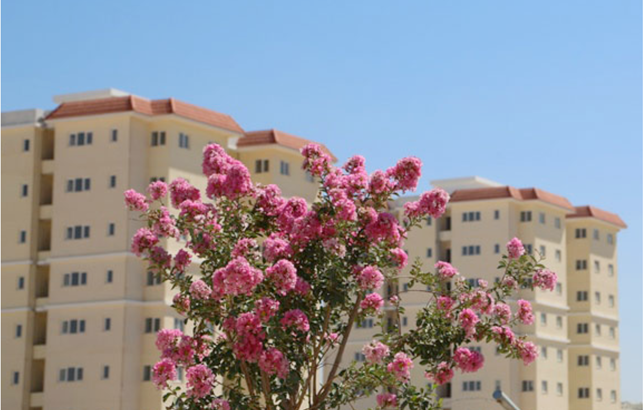 THE ATLANTIC VILLAS & APARTMENTS
The Atlantic Villas & Apartments designed and built by Claremont Erbil boasts splendor and style for the modern home owner. This Gated community located in the desirable Kazesan District of Erbil provides the highest standard of living with American influences throughout. From Custom imported tiles to top of the line fixtures each space reflects the ultimate of contemporary design and quality. The landscaped grounds offer families state of the art parks and American style picnic areas. The Atlantic is nestled in the fastest growing metropolis in Iraq.
THE HILTON DOUBLETREE
DoubleTree by Hilton, currently under construction, is a 190-room business hotel located in the heart of the city of Erbil in Kurdistan. The development represents Hilton Worldwide's first hotel opening in Iraq.
The hotel will be comprised of a mix of traditional rooms with larger suites, to cater to the extended-stay business traveler. Hotel facilities will also include 6 meeting rooms, business center, computer room, fitness facility with pool and sundry retail. The current Hotel design includes four food and beverage facilities, including Benihana of Tokyo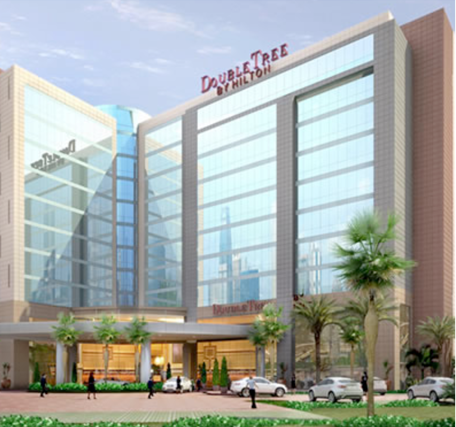 THE HYATT REGENCY SULAYMANIYAH
The Hyatt Regency in Sulaymaniyah will feature 210 guest rooms and suites, along with extensive convention and recreational amenities to attract both business and leisure travelers alike.
A standalone spa pavilion with pool, fitness center, outdoor pool with sun deck, kids club, sports courts, landscaped terraces and retail amenities will be available to guests. They will have the luxury of the finest food and beverage outlets in the city, including: 3 restaurants, pool bar and grill, lobby lounge and hotel bar.